Empty space, drag to resize

Empty space, drag to resize

If you've only ever seen Arizona by way of movies and old westerns... you've never really seen the true beauty that the desert has to offer. Arizona's vast deserts are truly a magical place to create and unlike anywhere else in the world! Come join the Unraveled Academy for a weekend full of mountains, red rocks, cacti, photography, education and a little bit of magic!




Our Shoot and Learn is a hybrid of a shoot-out and an in-person workshop! We've married two incredible experiences together into our first ever Shoot and Learn! Shoot alongside instructors while getting to understand the "method to their madness," as they breakdown their process and answer all your questions! Our Shoot and Learn experience will allow you ample time to shoot and interact with models one-on-one creating unique shots ONLY you have, but also time to watch and learn from all the other creatives in attendance. Each Shoot and Learn experience will have a dedicated "Ask Me Anything," with the instructor to ask any questions you may have missed during the session! Our goal is to not just have you leave with stunning imagery to add to your portfolio, but also help you improve your craft through education! If you're looking to grow as an artist... this is for you!

Looking for a specific shoot? No problem! À la carte pricing available for each experience! But if you're looking to get the greatest bang for your buck, we've got a bundle just for you! All three shoots in one crazy affordable package!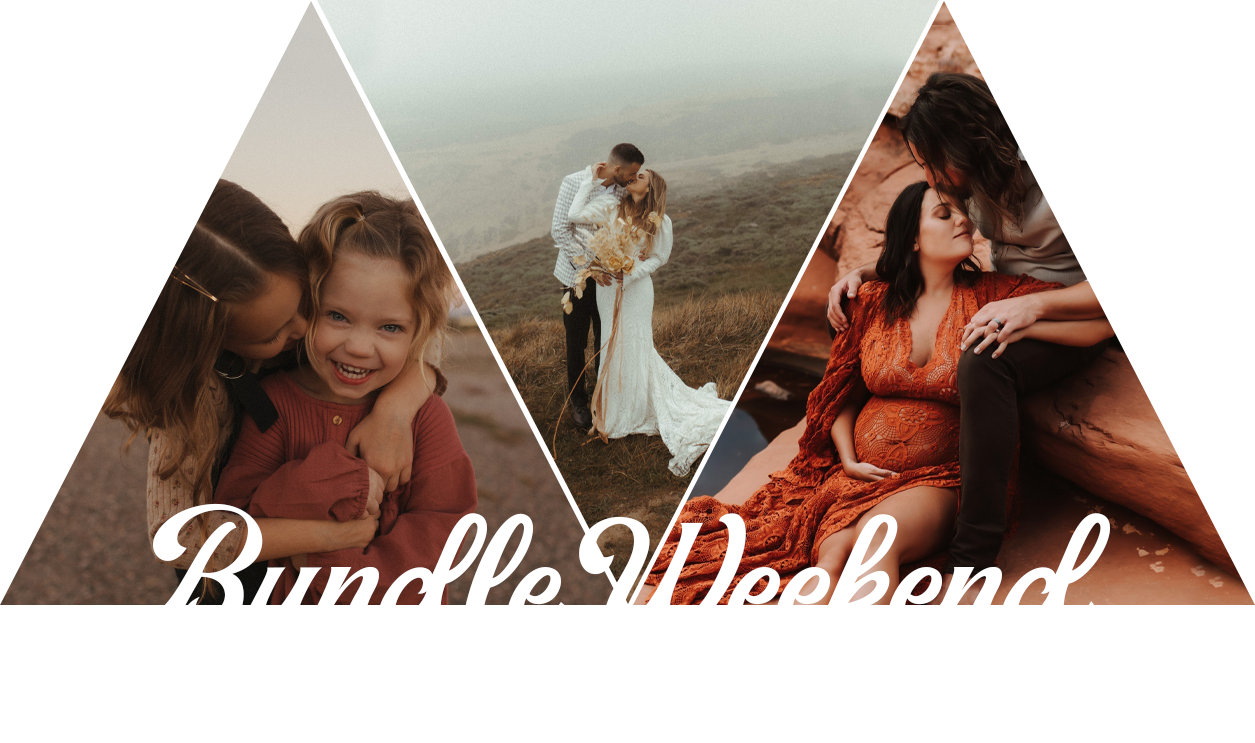 Get access to ALL three experiences and see everything Arizona has to offer! When you book the bundle package, you save $100! This is a weekend you will not soon forget!

The O.G. desert– Phoenix is the perfect backdrop for this incredible wedding inspired session with Annie Morgan! Learn about what it takes to create timeless wedding portraits for your couples!

Arizona is best known for its epic sunsets and sunrises. A beautiful sunrise paired with the magnificent red rocks of Sedona are a breathtaking backdrop for a maternity session with Kristin Marshall!

Come along as Ace Fanning navigates a beautiful family session and embraces the chaos that comes along with it! You'll be sure to laugh the entire time, but he will also push you to really understand what you are doing!

Does my ticket include transportation?
You are responsible for your transportation to each experience! Your ticket will get you access to our Private Desert Dreaming Facebook Group, where you will be able to coordinate transportation with other attendees!
Are there accommodations?
Accommodations are not available for our Shoot and Learn experience! We will be sending out hotel recommendations in our Private Facebook Group.
How long is each experience?
Each experience will last approximately two hours, with the majority of the time dedicated to shooting and instructor direction... and conclude each experience with our Instructor Question and Answer!